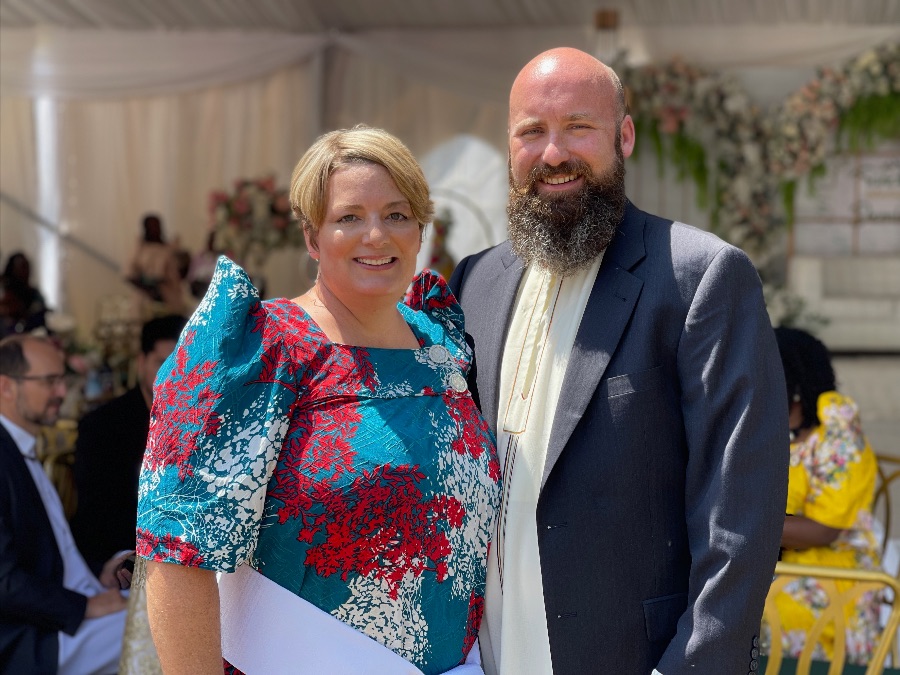 News From Our Missionaries
This semester we are grateful to help host Pastor Jacob Mueller from Holy Cross Lutheran Church in Emma, Missouri.  He led a course on Romans, which offered hands-on ways to minister to people and preach the Gospel.
One of the ongoing challenges at seminaries in Africa is getting Bibles and relevant texts into students' hands.  We are thankful for an ongoing LCMS grant called Bibles for Africa.  This grant allows Bibles to get into people's hands throughout the continent.
To support the work of Mark and Megan Mantey, you may send a tax-deductible gift to:  The Lutheran Church-Missouri Synod, P.O. Box 66861, St. Louis, MO 63166-6861
Sunday School - Sunday mornings at 9:00 a.m.  Study of Hebrews.
Worship Service - Sunday mornings at 10:00 a.m.
Council Meetings - First Sunday of every month following the worship service.
Congregational Meeting - June 12th following the worship service.
Senior Saints - 11:00 a.m., first Tuesday of the month at Taylors Breakfast & Lunch, 1114 Thomas Drive.