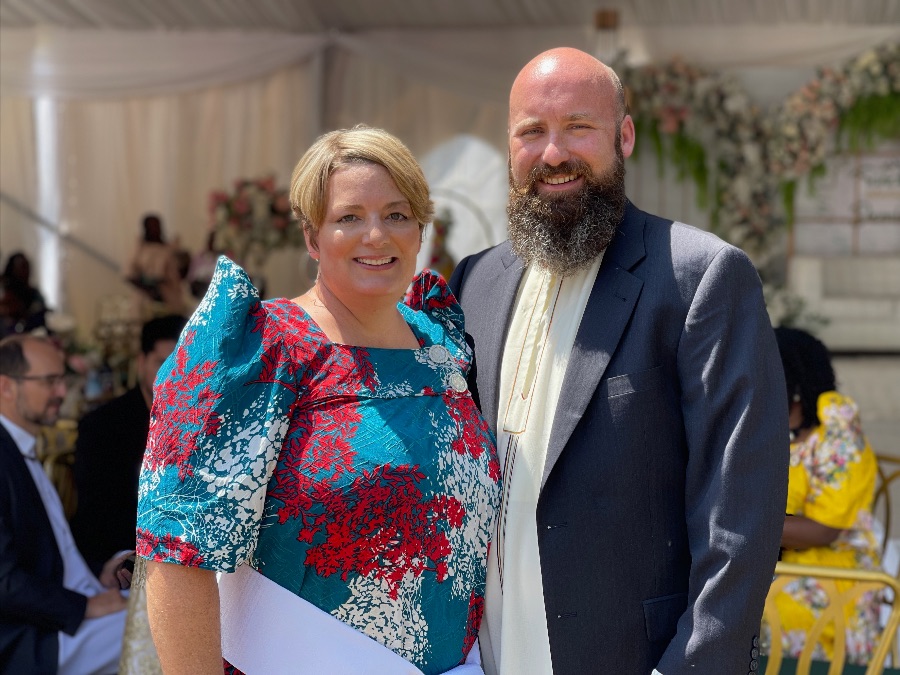 News From Our Missionaries
Mark and Megan have accepted new positions within the LCMS Africa region.   Mark is the Associate Regional Business Manager and Megan is the Regional Coordinator of Care and Development.  Mark's work aligns with ensuring accountability and transparency in all of LCMS' work in Africa. Megan will work with continuing education opportunities with church bodies and continue building care ministries for missionary families throughout Africa.
To support the work of Mark and Megan Mantey, you may send a tax-deductible gift to:  The Lutheran Church-Missouri Synod, P.O. Box 66861, St. Louis, MO 63166-6861
Worship Service - Sunday mornings at 10:00 a.m.
Council Meetings - First Sunday of every month following the worship service.
Senior Saints - 11:00 a.m., first Tuesday of the month at Taylors Breakfast & Lunch, 1114 Thomas Drive.